Critical Machining Services
Horton Machine, providing critical machining services to industry since 1977.  Our long-tenured team, of skilled craftsmen, focus on quality and efficiency while providing a wide range of precision machining services for: parts repair, critical component parts manufacturing, and prototype development in a timely cost-effective manner.
Always striving for continuous improvement to better serve the Southeastern United States, and beyond, Horton Machine & Custom Design continues to invest in, and update, their world-class inventory of precision machine tools to further enhance their large part...
read more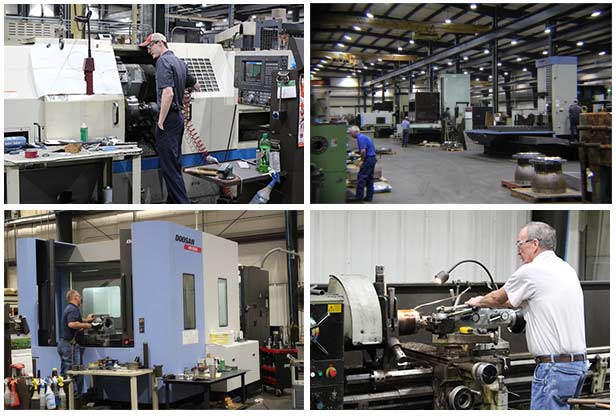 WE HAVE ALL THE EQUIPMENT FOR YOUR MACHINING AND FABRICATION NEEDS, LET US HELP YOU
COORDINATE MEASURING MACHINE
Utilizing Gibbs Cam and SolidWorks we can ensure your critical specifications are consistently achieved.  To further assist in achieving superior results, Horton Machine is equipped with a computerized CMM (Coordinate Measuring Machine)
Our skilled staff are accustomed to and comfortable working with a wide range of materials from plastics to exotic metals.  One of our strengths is partnering with our customers to provide the desired results for their medium and large part needs.
Why we
CAN DO

it

Given our years of providing quality services, we have the capability to perform a wide and complex range of machining services on a broad range of materials for a variety of high demand industries.  Industries served include, but are not limited to:
Nuclear Industry support, repairing and manufacturing replacement parts for Pumps and Hydro systems
Granulation systems, and ETC.